Top quality – Unique design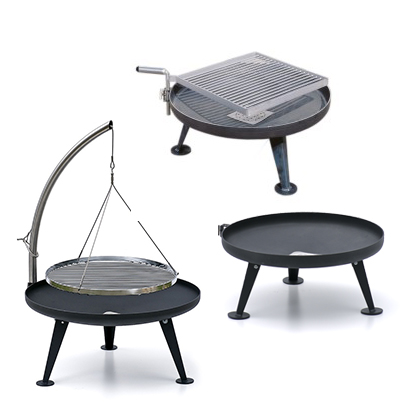 *Photos not contractual, grids and accessories sold separately, prices incl. VAT.
Discover our Firepit Barbecues
Danish quality
Firepit ? Barbecue ? You decide on the evening.
All the friendliness of barbecues can be found on these lower models.
Their advantage? They can be used both as a barbecue and as a Firepit.
All accessories for barbecues can also be used on these models, which are available in various sizes (60, 80, 100, 120 cm).
How to get our barbecues?
If you live in Belgium you can buy our barbecues directly via our e-commerce platform.
You can order your barbecue by contacting us by e-mail, telephone or via our contact form.
Features
Diameter: 60, 80, 100 or 120cm
Material thickness : 4 mm
Height : 28cm
Height adjustable grill
Lateral adjustable grill
3 removable feet
Handles: no
Weight: 13kg without grill
Ash disposal opening
Anchor point for grid: 1
Advice for use
Set up your Firepit on a flat surface
Never leave your brazier unattended or within the reach of children
Maintenance tips
Remove the ashes and clean the grates after each use
Protect your brazier with a cover
CLEANING TIP: use soda crystals with a little water and your grills will be as good as new without any effort
Vine wood to replace charcoal?